Canadian small business owners are searching for a cost effective way to pay for their health and dental expenses. Here's a list of the most frequently asked questions that we receive about Health Spending Accounts (HSAs).

1. What is an HSA?
Health Spending Accounts are an alternative to traditional health insurance for small business owners. An HSA is a 100% business deductible account that pays for eligible health and dental expenses for you and your family members.

An HSA empowers limited or incorporated Canadian small businesses to deduct 100% of their family health and dental expenses for themselves and their employees - without paying premiums typically associated with traditional health insurance plans.

2. Do I Qualify for an HSA?
Ask yourself these three questions:
Is your business limited or incorporated?

Are you actively engaged in operating a business?

Do you have health or dental related expenses that you are paying for out-of-pocket?

If you answered yes to these questions, you absolutely qualify!
3. What Types of Expenses are Covered With a Health Spending Account?
HSAs give you the freedom to choose how you spend your health dollars. There is a wide variety of eligible expenses covered. Some of these include fertility treatments, braces, crutches, diabetic supplies, and more. These types of expenses, as well as coverage to make use of many qualified medical practitioners, procedures, and medical devices help make a Health Spending Account an smart choice for small business owners.

As well, if you have unpaid portions from expenses that are not covered from your spouse's plan, you can claim the remaining amount of an eligible expense with your Health Spending Account.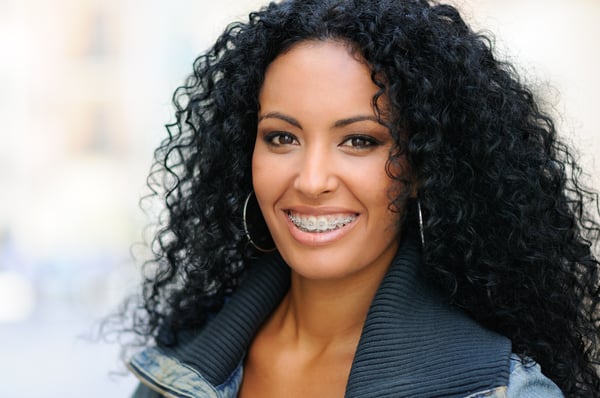 4. How Does an HSA Work?
We make it simple in four easy steps:
Pay for your medical expense.

Use our web app or our mobile app to submit your claim to CustomCare.

Your company funds the HSA to cover the cost of the expense, the 10% admin fee and the applicale taxes.

The HSA reimburses you from the HSA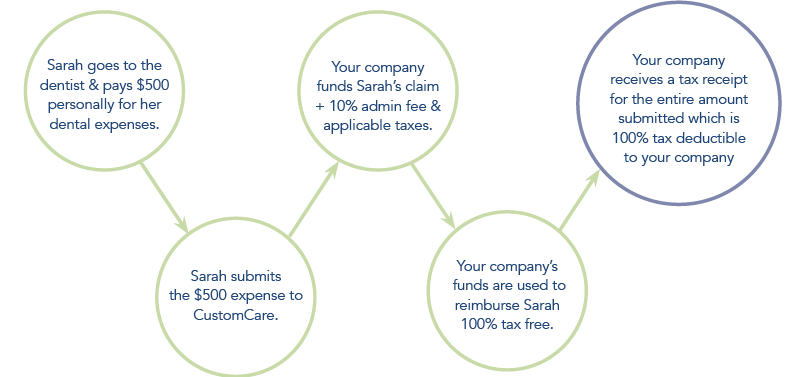 5. How Much Does an HSA Cost?
At CustomCare, we believe in transparency when it comes to the fees and costs associated with your plan.

There is a one-time set up fee of $295 plus tax per company. Because we are a pay per use plan, there are no monthly premiums for your Health Spending Account...you only pay a 10% admin fee and applicable taxes per claim. If you or your employees don't make claims, your company pays nothing.
Do You have More Questions?
We'd love to hear from you! Feel free to ask us whatever questions you might have!