Wide age range poses many challenges for managers and business owners tasked with bridging the gap between these different age groups.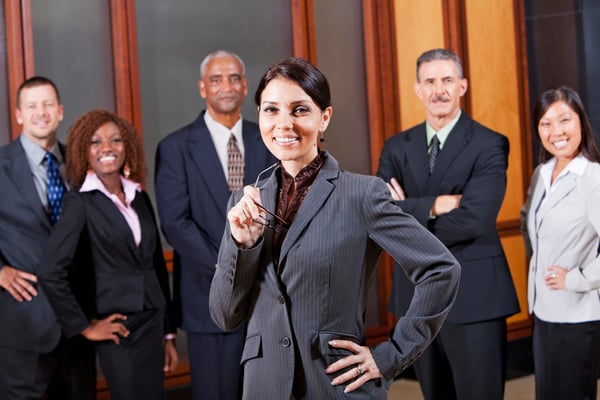 For the first time in modern workplace history, there are four generations in the workforce — Baby Boomers, Generation X, Millennials and the first of Generation Z - working together.

With employees ranging in age from their late teens to their 70s, businesses must tailor how to keep these different employees happy and productive.

"A diverse workplace like this is new to business owners," said Ed Hofstede, President of PPI Benefits.

"Workplace dynamics can devolve when you have four generations at work with different value sets and expectations of each other. They all have different motivators to be productive and keep working for your business."
Loyalty
When it comes to loyalty to your company, Baby Boomers have always been considered very loyal employees. Promotions, recognition and loyalty the big pillars of the boomer working life.

Many Gen Xers and even some of the older millenials saw their loyal baby boomer parents have their lives turned upside down by layoffs from companies where they'd worked for decades. As a result, the Gen X mentality of "why be loyal to someone who isn't loyal to me" is predominant. They were the first to move quite freely between workplaces. Gen Xers often leave for a better job.
Millennials, on the other hand, will leave and then go find a better job.
How to Keep Your Workforce Motivated to Stay
With the diversity in your employees, knowing who works for you is key in keeping them happy and productive. So what are these different groups like?
Communication
Baby Boomers: 40% of communication is in person, 35% by email, and 13% by phone

Gen X: 34% of communication is in person, 34% by email, and 13% by phone

Millennials: 33% of communication is by email, 31% is in person, and 12% by chat

Gen Z: 31% of communication is by chat, 26% is in person, and 16% by emails
Work Motivators
Baby Boomers: Health insurance, a boss worthy of respect, and salary
Gen X: Salary, job security, and job challenges/excitement
Millennials: Salary, job challenges/excitement, and ability to pursue passion
Gen Z: Salary, ability to pursue passion, and job security
Typical Tenure
Baby Boomers: 8 years
Gen X: 7 years
Millennials: 5 years
Gen Z: 3 years
So How Do you Offer a Benefits Plan that Works?
Health Spending Accounts offer a flexible option to business owners. Health Spending Accounts cover qualifying health and dental expenses within a budget that the business owner defines. They are 100% tax free to employees and 100% tax deductible to the business.
As well, HSAs allow employees of all ages to prioritize how those health care dollars are spent (even if they are part-time)!