We're so glad you asked!
A Health Spending Account (or HSA) in a nutshell is Benefits...Your Way! A simple, flexible, and affordable benefit plan that allows you to write off 100% of your family's health and dental expenses through your incorporated Canadian small business.
The Conundrum!
You might be thinking:
"My family only spends about $2000/year...it isn't that much."
If only we had a nickel for everytime we heard this...Marie has been paying for her and her family's medical and dental expenses out of her pocket for years thinking she doesn't spend that much over the course of the year so a benefit plan isn't really necessary. Marie may spend about $2000/year out of pocket, but when you consider that she is using after tax dollars, she could have saved $1000 or more by using pre-tax dollars! With a Health Spending Account, Marie could be using before tax dollars to pay for her medical and dental expenses and those expenses are 100% tax deductable to her business as well!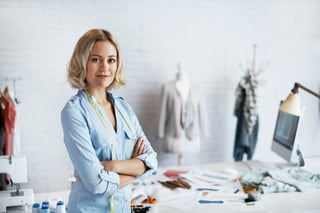 "I have coverage…Through my spouse."
We hear this all the time! Ron owns a small business and his wife has a benefits plan through her job. Ron's twin teenage daughters need braces, but his wife's benefits plan doesn't cover the cost of orthodontics at all. Like Ron, many small business owners still end up paying for much of their medical and dental expenses themselves even when a spouse has coverage. These costs can quickly get out-of-hand (See the most popular things covered by a HSA). As well, Ron can use his HSA to claim the premiums that are being paid into his wife's health and dental plan with her employer.
"I have a small staff, so I just give them some money to cover this every year!"
Yup…We've heard this too! Derek and his wife run a small business with less than 10 employees, many of which are part-time. They don't qualify for many traditional plans and when they do, the plans are just too expensive for them to include in the budget. So every year, they allocate some company money to help their staff pay for medical and dental expenses. The problem is that this is not a tax-free benefit so this money ends up becoming taxable income to their staff! As well, keeping track of all the expenses can be very time consuming and not everyone wants to show their medical receipts to their employer.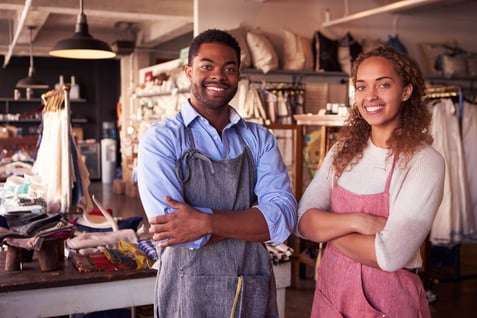 "I have a traditional group plan already in place!"
That's cool, but is it the right plan for you and your business? When a small business does qualify for traditional benefits, they often end up paying more because they don't qualify for better pricing and there are those costly deductibles. To get the plan coverage that you want may mean a much higher cost. It may also mean sacrificing the benefits coverage you want to keep the costs affordable. As well, traditional plans work very well in conjunction with a Health Spending Account. You can put your expenses through your traditional plan first and then use your CustomCare HSA as a top-up!
Have Your Cake and Eat it Too!
Who wants cake if you can't eat it? At CustomCare, we recognize the challenges small businesses face when it comes to choosing health benefits plans. We know there is a better way!
Your business is unique. Your benefits plan should be too!
Health Spending Accounts cover qualifying health and dental expenses within a budget that you define. It is 100% tax free to your employees and 100% tax deductible to your business and it puts the decision of how to spend benefits dollars in the hands of you and your employees (even those working part-time)!
See how an HSA can work for you:
Getting started with a CustomCare HSA is easy. You can setup and manage your company online within minutes. You and your employees can submit claims online or through our claims app and get reimbursed quickly within 3-4 business days!
Are you ready to get the benefits plan that works for your business? Click Buy Now to get started today!